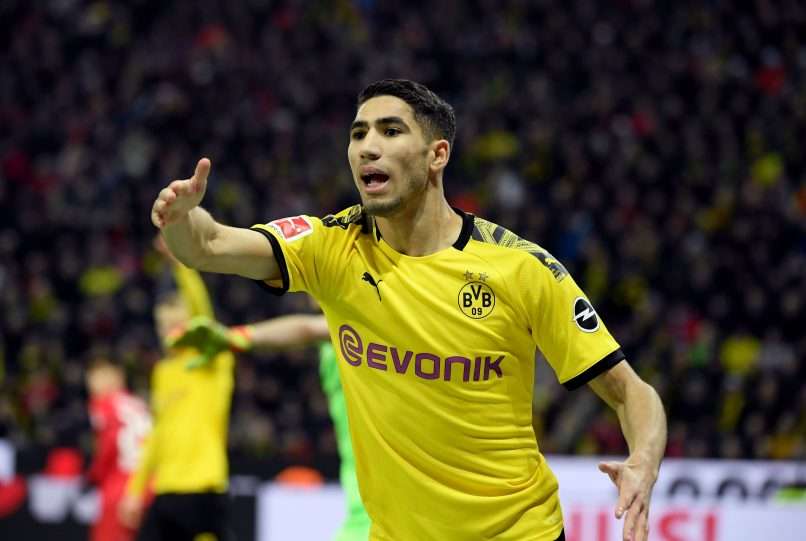 Borussia Dortmund want to extend Achraf Hakimi's loan by one year
Borussia Dortmund hope to secure the loan of Achraf Hakimi for a further season as Real Madrid head coach Zinedine Zidane isn't convinced by the Moroccan's attributes, according to Bild.
The 21-year-old will return to the Spanish capital in the summer with Borussia Dortmund hoping to bring Hakimi back to the Bundesliga club in the summer. A purchase for the right-back is unlikely given the financial impact of the coronavirus.