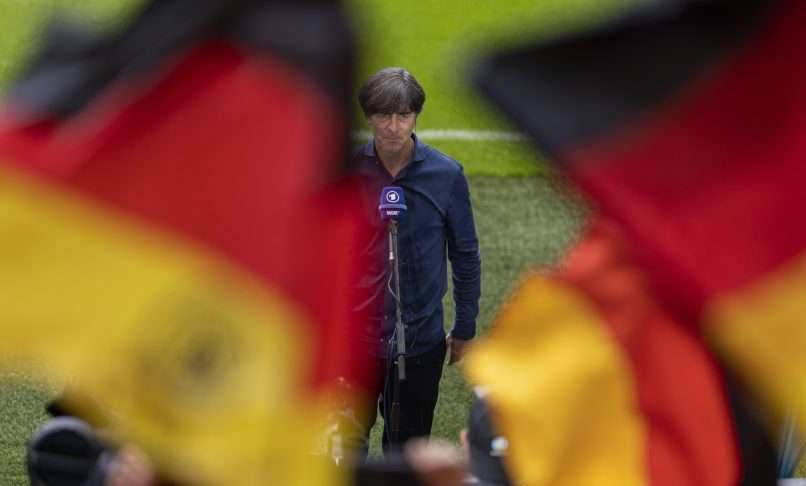 Joachim Löw: "The disappointment weighs heavily."
Speaking after Germany's 2-0 loss to England, head coach Joachim Löw expressed his disappointment at their last 16 exit at Euro 2020.
"It's a disappointment for all of us. We hoped for more, the faith in the team was absolutely there," said Löw. "We had two great chances but unfortunately we didn't score any goals. We're sorry that we're out of the tournament. I can't blame anyone. I'm sorry that the great enthusiasm at home is now gone.
"The disappointment weighs heavily. All the players are immensely disappointed, we are too. We have a lot of young players who will learn. At the 2024 European Championship, some of them will be at their absolute top level, also in terms of experience."