The 2017/18 Bundesliga season has been full of storylines. From Borussia Dortmund's collapse and Peter Bosz' sacking to 1. FC Köln's inability to win a single game through 16 matchdays. The best league in the world certainly has provided entertainment yet again.
However, the season has been overshadowed by the introduction of Video Assistant Referee, or VAR. While it hasn't been the complete disaster that many people make it out to be, it certainly hasn't been the saviour of refereeing that it was made out to be.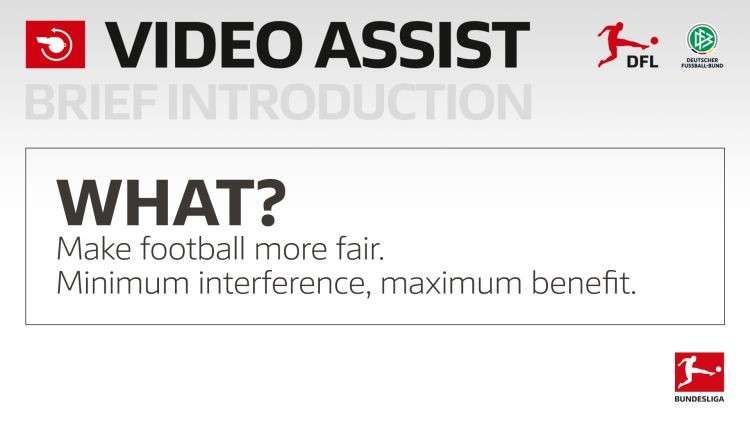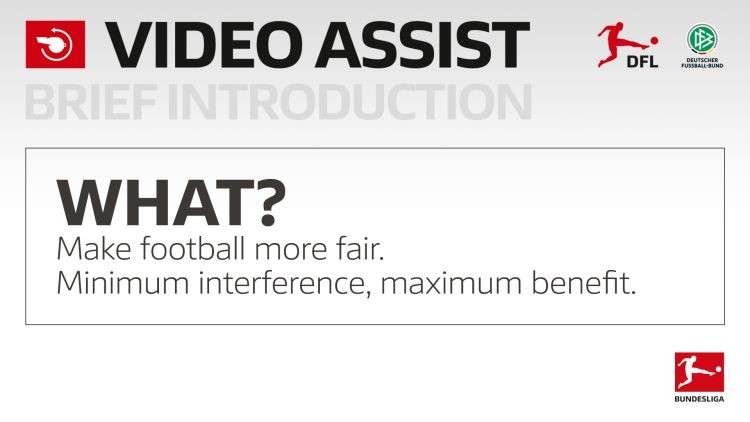 For those unsure, there are four different scenarios that VAR can be used for. Violations that happen before a goal is scored; penalty incidents; red card incidents and also for mistaken identity. The video assistant reviews the incident and communicates the decision to the on field referee. The referee can also choose to look at the incident themselves on a TV monitor at the side of the pitch before he or she gives the decision.
VAR was brought in to eliminate officiating mistakes from the game whereby clear and obvious mistakes were made. Unfortunately, there have been situations whereby an obvious mistake was referred to VAR but still the correct decision wasn't made.
Take 1. FSV Mainz 05's penalty against Köln as an example. In real time you can see why the referee would award the penalty. Having correctly consulted with VAR, the penalty was still awarded despite replays showing that Pablo De Blasis had gone down without contact being made. This was the perfect chance to show how an admittedly difficult decision in real time could be made correct using VAR and they blew it.
Köln have certainly had a rough time this season, both with their performances on the pitch but also with multiple VAR decisions going against. Another fault of the system was shown in their 5-0 defeat to Borussia Dortmund. Sokratis gave Dortmund a 2-0 lead which was initially ruled out for a foul on the goalkeeper. Having consulted with VAR, the referee determined there had been no foul and so awarded Dortmund the goal. Blowing his whistle before the ball crossed the line however, meant that game was effectively 'dead' and so the goal should not have counted even if there wasn't a foul on the goalkeeper, indeed VAR should not have even been used in this situation.
Another very real complaint with VAR is that the time taken for decisions to be made is too long. It leads to farcical situations whereby players are sent off and make it to the dressing room, before being called back by the referee after he consulted with the video assistant.
88′ – Koln awarded pen 😄
91′ – VAR reverses the decision 😔
93′ – Stuttgart net winner 😡

Dramatic ending to Stuttgart v Koln… pic.twitter.com/6lqq2kdeJK

— BT Sport Football (@btsportfootball) October 13, 2017
1. FC Köln haven't had the best of luck with VAR this season. (BT Sport Football)
Over a minute was needed twice in the same half in a game between Wolfsburg and Hertha Berlin this season to overturn two very clear offside decisions after a goal had been scored. While the correct decision was reached both times, it was unfortunate that two identical situations occurred against the same team in the same half, it lead to fans being scared to celebrate for fear subsequent goals would also be ruled out.
This is when the discussion about VAR gets very polarising. Do you want the absolute correct decision every time at the expense of spontaneous celebration or do you accept not every decision is the right one but keep one of the best aspects of supporting a football team intact.
VAR is also being used in situations it was not intended for. Borussia Mönchengladbach were awarded, and then subsequently un-awarded, a penalty against Schalke. The decision being overturned for a foul by Gladbach that occurred 8-10 seconds before the penalty incident. VAR is only meant to check to the penalty incident itself, not previous incidents that lead up to it. Otherwise we could get into situations where players want fouls that happened minutes earlier factored into VAR referrals.
There have also been incidents whereby 50:50 decisions are being overturned. VAR was supposed to only intervene "when a clear wrong decision has been made." This is not only going to infuriate one fan base, but it also complicates the job of the referee. It will lead to farcical situations whereby players will be surrounding referees to put pressure on them to use the technology. We have already seen players making the VAR gesture to referees after a decision goes against their team. VAR also gives the referee a safety net, whereby if they aren't 100% sure on a decision they can use the monitor to review the incident. Many fear that referees will become increasingly reliant on that and therefore more willing to give 'soft' penalties with the knowledge that they can overturn the decision.
The greatest controversy came in a game between Schalke and Wolfsburg. The head of the VAR system Hellmut Krug was accused by German newspaper BILD of twice interfering with penalty decisions in favour of Schalke, the club he supports. While these accusations were denied, Krug was removed from his position by the German FA. While this is a situation that is unlikely to arise again, it only served to increase the distrust in a system that people were unsure of to begin with.
VAR has clearly been implemented very poorly in the Bundesliga thus far. Referees seem unclear on what they can and can't review, and the time taken for decisions to be made is too long. VAR is also undermining both the performance of the referees and linesmen, with their mistakes being pointed out in real time to tens of thousands of fans at stadiums. The vast majority of fans in Germany want the system scrapped. Chants of "Ihr macht unseren Sport kaput!" (You are destroying our sport) have been heard at games in which VAR has played a major part. Not only from the aggrieved supporters but also from those who benefitted.
Perhaps the Bundesliga is a bad league to use to judge VAR. German football is incredibly traditional and the stadium experience is one of the most important aspects of supporting a club. In other leagues, such as in England, where TV dominates the sport, the addition of VAR would add drama to the broadcast and may prove to be more successful. In Germany fans hate waiting a minute watching a referee listen to a decision being given in his ear, in England Sky TV would use that as a line to sell more subscriptions.
Goal line technology works perfectly, it's indisputable and can award a goal instantly. VAR so far has proven to be neither so far. Many have suggested the DFB look at scrapping VAR for red card and penalty incidents, there are too many delays and inconsistencies as well as ruining stadium experiences for the fans. Offside decisions are more definitive and so there should perhaps be a way VAR can be used to check for an offside after a goal has been scored.
This will still lead to situations like the one in Wolfsburg this year, but with some time the delays can be shortened and those situations are rare anyway.
Football has existed and thrived for decades without the need for technology. Everyone knows that the referee won't be perfect every game, in the same way that players aren't perfect every game. Let's not complicate an already difficult job for the officials and in turn ruin the most popular sport in the world.
By Thomas Pain.