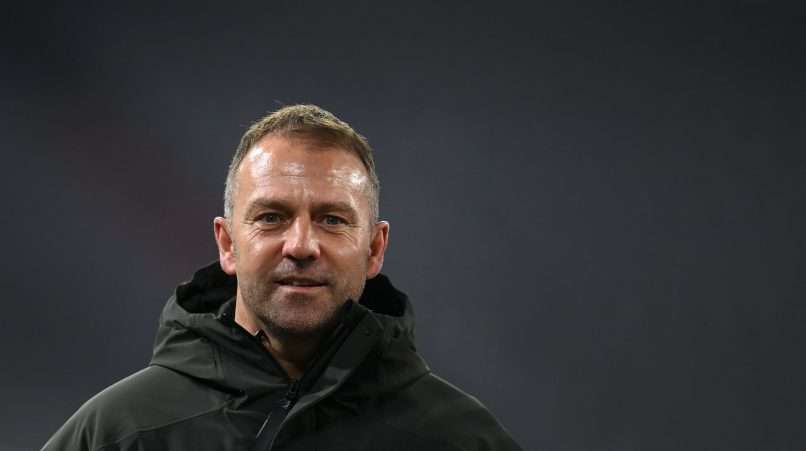 Bayern Munich statement: "Bayern disapproves of the unilateral communication by Hansi Flick."
Following Hansi Flick's interview with Sky Germany stating that he would like to terminate his contract with Bayern Munich at the end of the season, the board of directors have released a statement regarding the situation.
In full: "Yesterday (Saturday), FC Bayern head coach Hansi Flick made public his wish to terminate his contract, which runs until June 2023, at the end of the current season. Hansi Flick had informed the FC Bayern München AG executive board of this wish during the past week. Hansi Flick and FC Bayern had agreed to place the focus on the matches against VfL Wolfsburg, Bayer 04 Leverkusen (20 April) and 1. FSV Mainz 05 (24 April), in order not to disrupt the concentration of the whole club on these three important matches.
"FC Bayern disapproves of the unilateral communications issued by Hansi Flick and will continue talks after the match at Mainz, as agreed."