Here we'll single out the best and worst games of the Bundesliga campaign.
We'll start with the most obvious gauges of entertainment: shots, shots on target (SoTs) and expected goals (xG).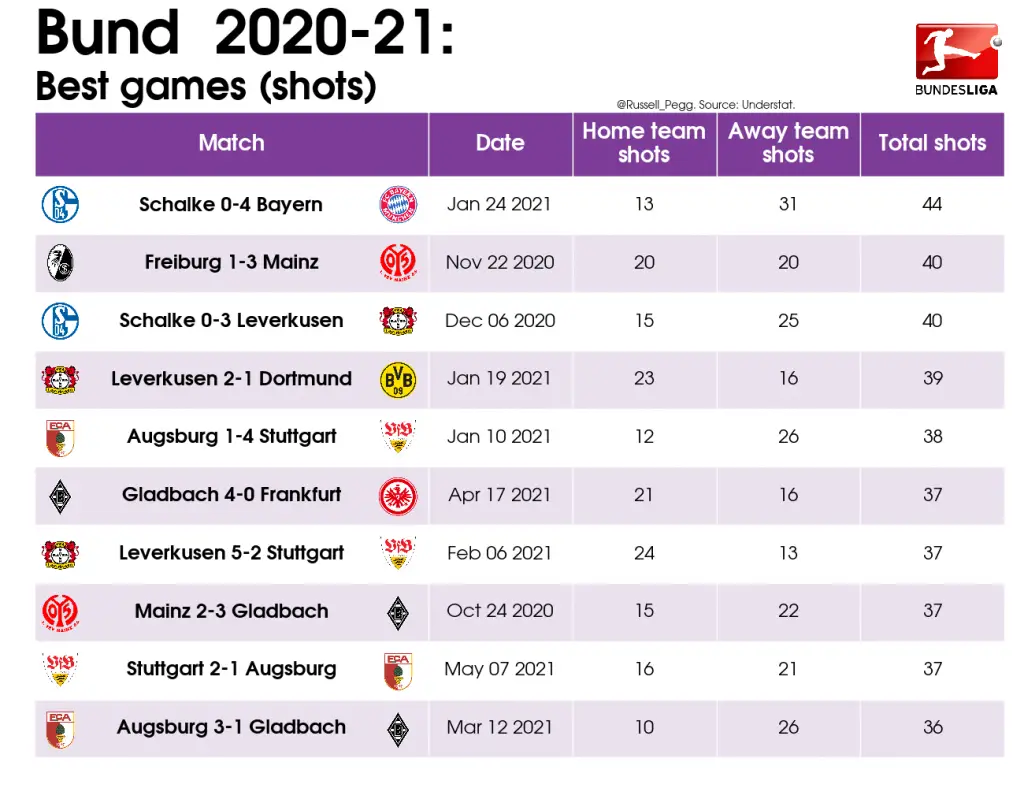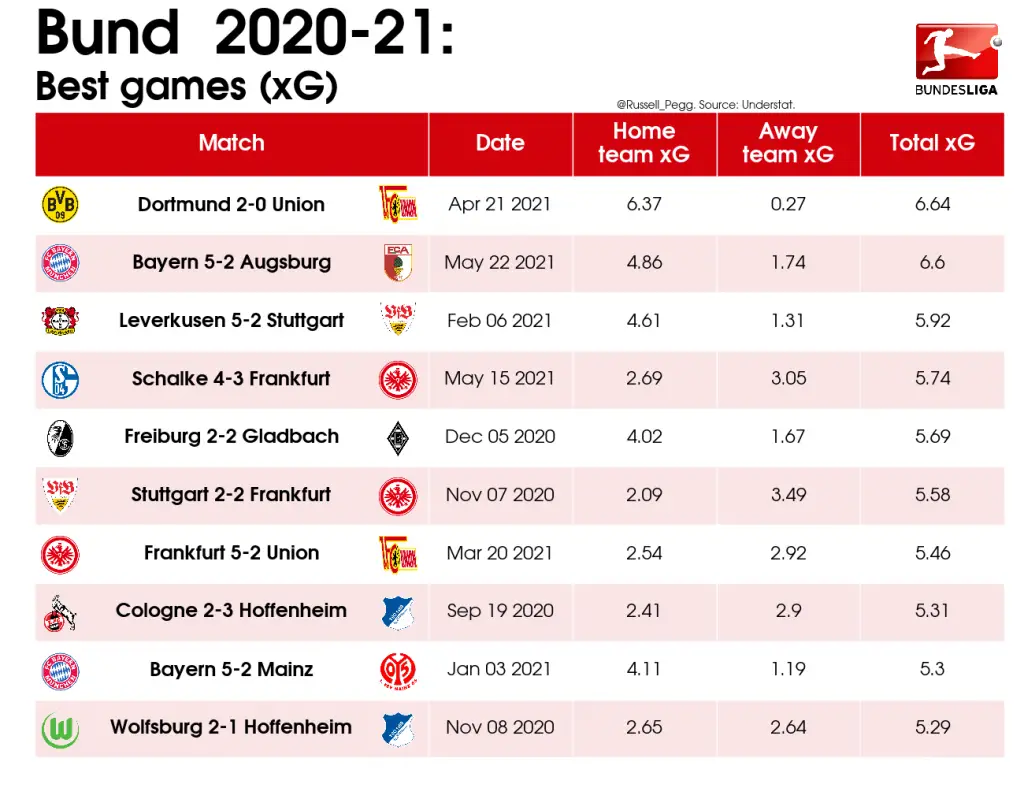 Augsburg's multiple appearances belie their reputation for dour, attrition football.
Stuttgart have often been lots of fun since their return to the Bundesliga.
And here are the worst games by the same metrics.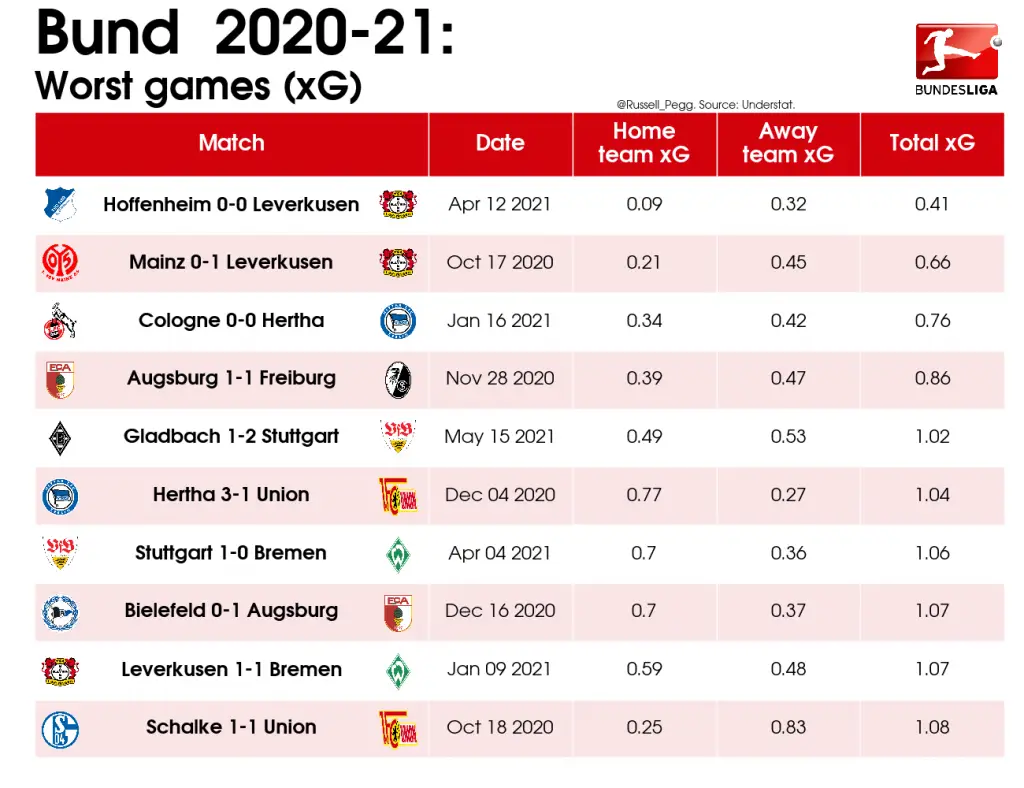 Mainz's visit to Hertha in December had the dubious distinction of being one of only two games among the 1,746 played in Europe's big five leagues this season not to feature a single shot on target.
Neutrals should probably avoid Hoffenheim, Leverkusen and Union matches if possible.
The shot-map for that Hoffenheim v Leverkusen game really is something to behold.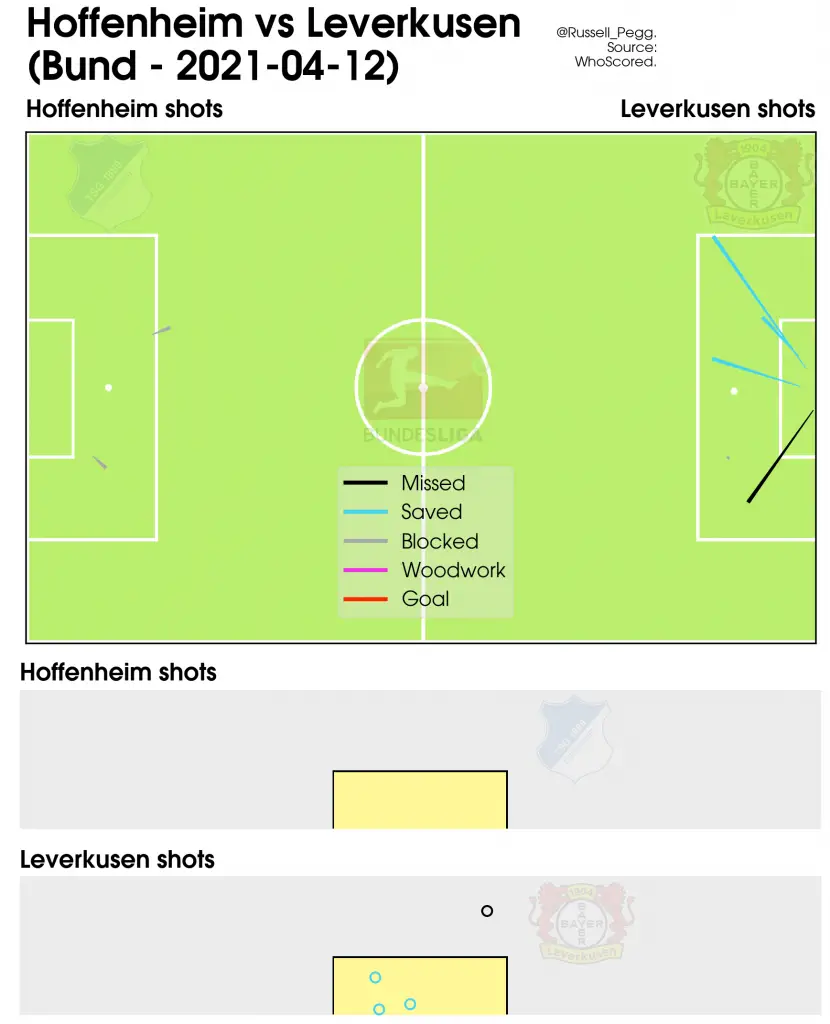 While a well-executed long, high pass is often a thing of beauty, matches in which the ball is relentlessly hit long and high tend not to be, as the following tables attest.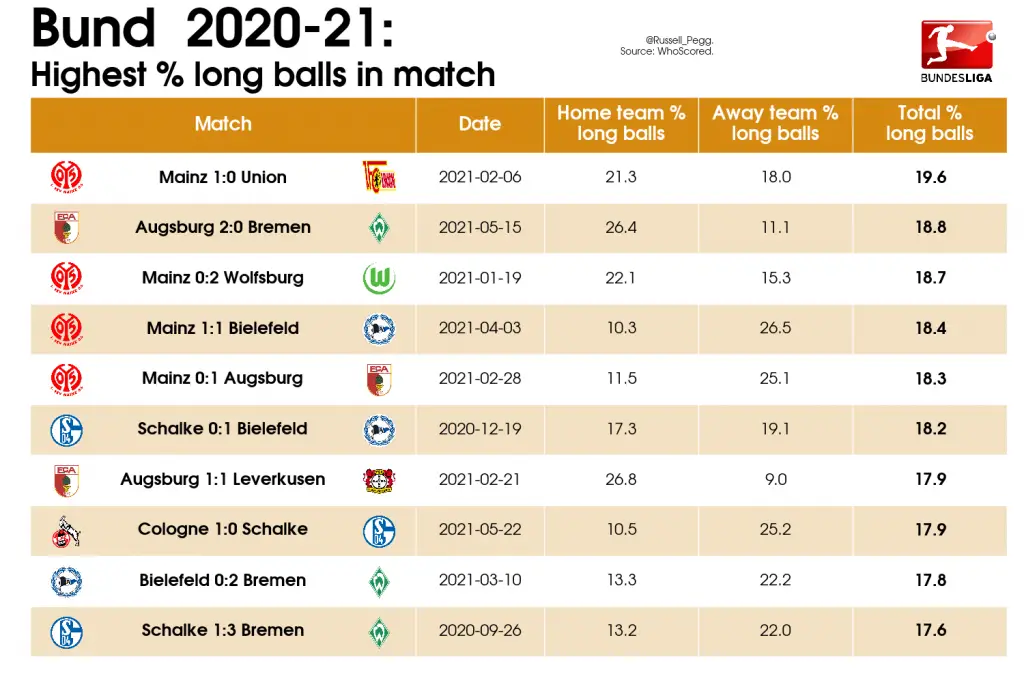 Mainz and Augsburg seem to be the Bundesliga's kings of hoof-ball, though a dishonourable mention should also go to Bielefeld.
That Mainz v Bielefeld encounter in April was part football match and part head-tennis contest.
The games at the other ends of those scales look like far more fun to watch.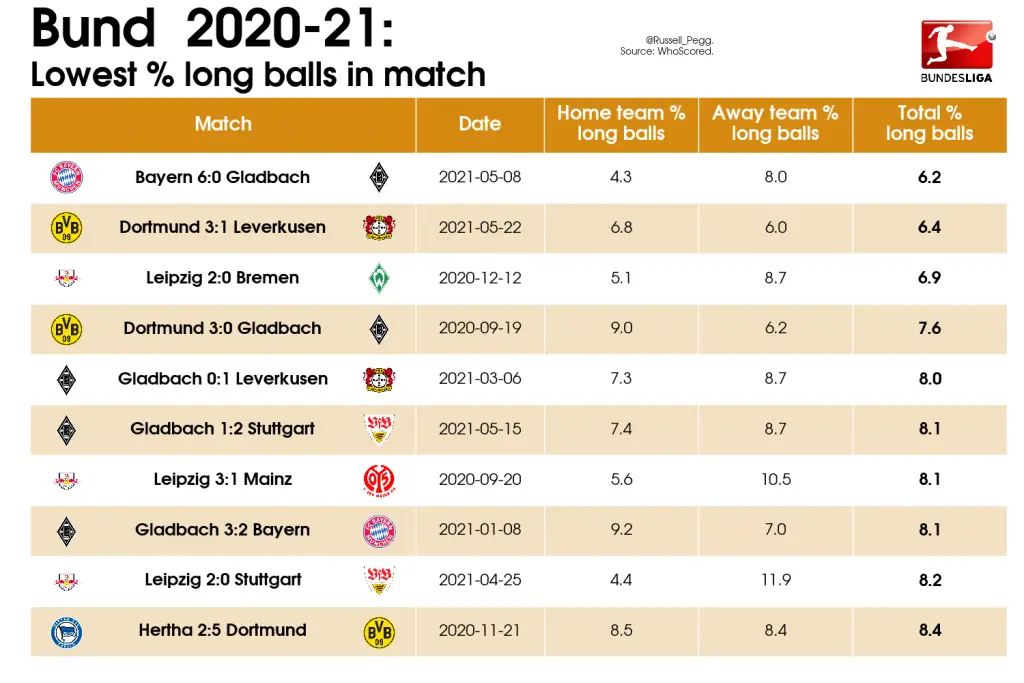 We'll finish by looking at fouls and cards. Of course, whether lots of these is a good or bad thing is in the eye of the beholder.