There is certainly a lot of negativity surrounding German football at the moment. We frequently speak, write and complain about under-performing and overrated clubs, i.e Hamburger SV, Werder Bremen, 1. FC Kaiserslautern, 1. FC Nürnberg and the obvious one, 1860 München.
However, we seldom speak, write or applaud the clubs that are over-performing, clubs being too small for their own good and clubs who miraculously stay up season after season. This is their story.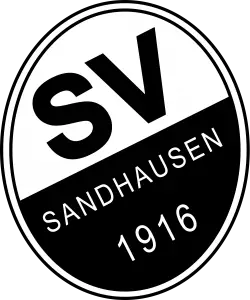 Sandhausen SV
Founded: 1917
Stadium: Hardtwaldstadion (Capacity: 15.414)
Tier: 2. Bundesliga.
Club members: 905
So, has anyone actually been to a Sandhausen game at Hardtwaldstadion? I actually have. I visited the stadium by chance in December last year against Würzburger Kickers and found it rather amusing. Somehow, I ended up at their main stand and stood among hundreds of "ultras". Please be advised, Sandhausen's ultras are certainly not as terrifying as Frankfurt's. The "Hardtwald Boyz" were looking at me like I was the biggest outsider since Galileo and I probably was as well.
The minimal stature of Sandhausen as a club and as a town — it's a small town five minutes from the beautiful Heidelberg — makes it one of the most odd experiences you can have while still watching German football in some way or another. It certainly doesn't feel like you are at a German stadium and while the club has some proper financial issues, they keep on surprising in 2. Bundesliga and are, as of now, fighting for promotion to the top flight. Can they achieve that? Well, anything is possible in football and is would certainly be one of the biggest feats of modern footballing history.
If you watch Sandhausen at Hardtwaldstadion you will remember a few things. First of all, their mascot. The species is very unclear, but I think it is supposed to be a badger of some kind. Their anthem is also something you will remember. The fantastic strophe "Uns're Farben sind Schwarz-Weiss, darauf sind wir alle heiss, die sind die Farben der Nation und sind bei uns zum Tradition," translated to "Our colours are white and black, that's one of the reasons we love you. They are the colours of our nation and are tradition at our club." That strophe mixed with the notion that the club is well-known in every stadium in Germany makes me giggle, to say the least.
As stated before, Sandhausen is a very small club. The club itself belongs in 3. Liga, if even that. Therefore, it's quite the feat for them to even stay in 2. Bundesliga, let alone try to gain promotion to Bundesliga. They would most probably be one of the smallest clubs ever to play in Bundesliga, probably only surpassed by the legendary Tasmania Berlin who played one very famous season in the sixties.
FC Heidenheim
Founded: 1846 (Reformed in 2007)
Stadium: Voith-Arena (Capacity: 15.000)
Tier: 2. Bundesliga
Club Members: 2.600
1. FC Heidenheim is also a very tiny club, albeit not as small as Sandhausen. The club actually played Kreisliga-football not too many years back, but then a player-turned-manager, Frank Schmidt, took charge of the club and he soon turned things around. They started to climb the divisions a'la Darmstadt or TSG 1899 Hoffenheim and soon found themselves on the verge of qualifying for 2. Bundesliga.
Heidenheim's tenure in second division has been a mixed one. They started off well, with the simple objective to stay up, which they did that with a margin. They soon changed their objective to stabilising themselves in this new league, could the next objective be another promotion? That could be possible for a club like Heidenheim, but they have actually been close in recent years.
Last season they fought at the top and were heavily involved with the other four top clubs, but they soon faded away during the Rückrunde. However, in Heidenheim's case it doesn't seem like their results matter, it will always be David versus Goliath for them. Their fiscal results just aren't good enough for them to be able to compete for promotion for real. Sadly.
It is a very nice club, it seems. They are very good at developing players at Heidenheim, as we have seen with for example Marc Schnatterer and Florian Niederlechner, with the latter now playing his trade in the Bundesliga.
Schmidt is one of the most appreciated coaches of German football and has been seen a man that can make miracles happen. However, it doesn't seem like Schmidt himself is interested in taking another job. He seems content with Heidenheim and has surely had lots of great offers from clubs with both bigger budgets and bigger plans, but Heidenheim an der Brenz seems to be his place to be and that is very respectable.
The small nature of the club, the great coach and the fact that they were in Kreisliga not too many seasons ago makes this very club extremely exciting and fun. If you are a football romantic, this small, odds-defying club from the beautiful Swabian city of Heidenheim an der Brenz is something for you.
FC Augsburg
Founded: 1907
Nickname: Fuggerstädter
Stadium: WWK-Arena (Capacity: 30.660)
Tier: Bundesliga
Club Members: 14.800
Having only 14.800 club members is quite amazing actually, Augsburg is the third biggest city in Bavaria with 250.000 citizens and is the biggest club in the area. 14.800 members is also the third smallest number of members in Bundesliga, after RB Leipzig (17!) and Hoffenheim (9.000), but these to do not count due to the fact that their members have no power whatsoever, so their member count doesn't matter. Therefore, Augsburg is the smallest club in Bundesliga if we count active members. The club has no real Bundesliga history. It was never the pride of Augsburg until they gained their first promotion to Bundesliga in 2011, where they have been ever-present since.
Now, it might not seem like Augsburg are over-performing that much but let me tell you, they are! A club with only 14.800 active members played Europa League football a few seasons back, a club with their financial status should be a contender for the play-off place in 2. Bundesliga, not European places in Bundesliga.
It is actually rather insane how well they have done since getting promoted and I would claim that die Fuggerstädter is one of the biggest over-performers of world football as of now. Not only due to their current form, nor due to their financial difficulties, but because of their actual stability in the Bundesliga. We always think they will get demoted, we always predict their downfall but they keep on surprising, even after losing key player after key player to bigger clubs and after losing their managers to bigger clubs.
Moreover, it's also a club responsible for developing both great young coaches and young players. The likes of Thomas Tuchel, Julian Nagelsmann, Markus Weinzierl and Manuel Baum all took their first steps at the club and it's no surprise that Augsburg is known as the breeding place for German coaches. Tuchel went on to coach Mainz and then Borussia Dortmund, Julian Nagelsmann is one of the most promising coaches of world football, Markus Weinzierl took Augsburg then left for Königsblau and Manuel Baum has over-performed almost as much as the club itself.
By Axel Falk.