The city of Karlsruhe sits on the Rhein-river, unevenly divided where much of the city sits on the southern side of it. While this must be seen as unorthodox behaviour by a city on a river, that has become the … Read more »
Christoph Janker has signed a new one-year contract with Augsburg, that will keep him at the club until June, 2019. "I really enjoy my job as a professional football player and I want to spend at least another year playing …
Read more »
Bayern Munich dismantled Bayer Leverkusen with a 6-2 victory at the...
Borussia Dortmund are in the mix to sign Hertha BSC defender Mitchell Weiser, according to Sport Bild. Bayer Leverkusen are also interested the 23-year-old who is reported to have a release clause of €13 million. Dortmund's interest in Weiser comes …
Read more »
1. FC Köln have appointed current Holstein Kiel manager, Markus Anfang, as their new manager, starting from the 2018/19 season. The 43-year-old has signed a three-year contract, along with his assistant coach Tom Cichon. "Markus Anfang is a coach that …
Read more »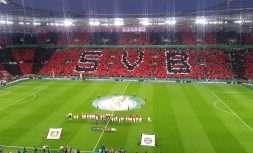 Bayern Munich crushed Bayer Leverkusen 6-2 at the BayArena to advance...
Bayern Munich and Borussia Dortmund are to go head-to-head to sign Germany international Jonas Hector, according to Kölner Stadt-Anzeiger. Should 1. FC Köln be relegated, which looks increasingly likely, Hector will be allowed to leave the club for just €8 million. …
Read more »