Bayern Munich defender Jerome Boateng spoke to L'Equipe ahead of their Champions League clash against Paris Saint-Germain on Tuesday, saying the Ligue 1 outfit have to be considered as a favourite for the competition. "With City, Real Madrid and Barcelona, …
Read more »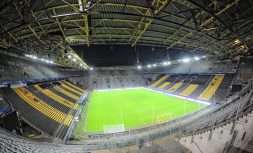 Tottenham Hotspur defeated Borussia Dortmund 2-1 at the Westfalenstadion to confirm...
Borussia Dortmund host Tottenham Hotspur under the lights at the Westfalenstadion...
Timo Werner has confirmed the reason he was substituted in RB Leipzig's Champions League clash against Besiktas after just 32 minutes due to crowd noise. A deafening atmosphere inside the Vodafone Arena, Besiktas fans are notorious for their deafening atmosphere. Speaking …
Read more »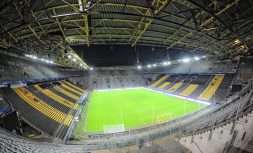 After making an incredible start to life in the Bundesliga as...
Bayern Munich face Paris Saint-Germain on Wednesday in the Champions League, which will see 21-year-old Kingsley Coman face his former club. "It's a great pleasure to return to Paris. I didn't have the opportunity to play a lot in the stadium and …
Read more »