In Cologne at a Bundesliga meeting , Karl-Heinz Rummenigge says that Bayern Munich hasn't completely ruled out the possibility of Thomas Tuchel coaching them one day. "I'm not ruling that out. Firstly, we have decided not to comment on this …
Read more »
After agreeing to become the new Bayern Munich head coach last...
Bayern Munich have confirmed they have appointed Jupp Heynckes as head coach until the end of season, the 72-year-old will take charge of first team duties of Monday. "There's a great mutual trust between Jupp Heynckes and FC Bayern. That showed …
Read more »
Jupp Heynckes has confirmed that Bayern Munich have approached their former treble-winning head coach over the vacant position at the Allianz Arena following Carlo Ancelotti's dismissal. However, WELT has learned that the 72-year-old wants his former assistant coach, Peter Hermann to …
Read more »
Join Get German Football News editor-in-chief Daniel Pinder and writer Matt Cowdock as they look at the key talking points of MD7 in the Bundesliga, taking a closer look at the situation taking place at Bayern Munich and bottom club, …
Read more »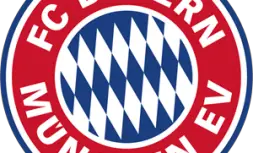 It was on Thursday last week when Carlo Ancelotti lost his...