Borussia Mönchengladbach have confirmed they have reached a deal with Puma to supply their kits from the 2018/19 Bundesliga season. The deal will run for six-years, with Borussia earning €8 million per-annum, with both parties having the option to extend …
Read more »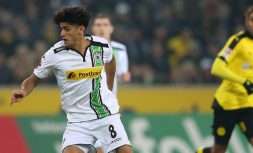 Borussia Dortmund have confirmed the signing of Mahmoud Dahoud from Borussia...
Although Mahmoud Dahoud's transfer from Borussia Mönchengladbach to Borussia Dortmund is yet to be fixed, RP Online report that the 21-year-old has been looking for apartments in the Dortmund area. According to the German outlet, there is no buy-out clause …
Read more »
An 'insider' on the renowned Transfermarkt.de has said that Borussia Dortmund have agreed a deal to sign Mahmoud Dahoud from Borussia Mönchengladbach. He'll join in the summer. The same person also predicted the return of Nuri Sahin back to Borussia …
Read more »
Speaking in an exclusive interview with Goal's Nizaar Kinsella, Thorgan Hazard believes that Andreas Christensen is the future of Chelsea; whom he will return to at the end of season following his two-year loan spell at Borussia Mönchengladbach. "When he arrived …
Read more »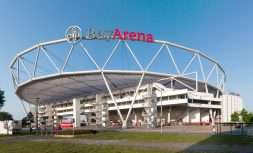 With two defeats already in 2017, Roger Schmidt seems to be...