1. FC Köln's start to this season has been nothing short...
Join Get German Football News editor-in-chief Daniel Pinder and writer Matt Cowdock as they look at the key talking points of MD7 in the Bundesliga, taking a closer look at the situation taking place at Bayern Munich and bottom club, …
Read more »
20,000 1. FC Köln fans descended on London on Thursday as they returned to European football for the first time in 25 years. What followed, was noisy Germans supporting their team in vast numbers, with the majority snapping up tickets …
Read more »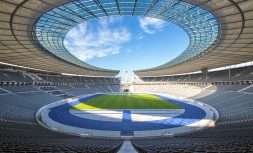 The first edition of the Get German Football News Guide to...
1. FC Köln have completed the signing of Tim Handwerker from Bayer Leverkusen. The 19-year-old has signed a three-year deal with the Billy Goats, whilst it's reported by Kicker that Köln paid a nominal fee to sign the defender from their local …
Read more »
1. FC Köln have completed the signing of Jorge Meré from Sporting Gijon. The 20-year-old has signed a five-year deal , until 2022, with the Bundesliga club. The Spaniard completed a medical check at Köln's training ground before being unveiled …
Read more »