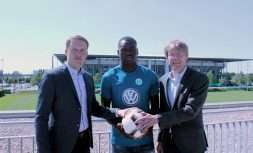 Landry Nany Dimata has completed his move to VfL Wolfsburg, signing a...
VfL Wolfsburg have completed the signing of William from Brazilian club SC Internacional Porto Alegre. The 22-year-old has signed a five-year deal. The right-back is vastly experienced in domestic football with over 100 games for his now former club, whilst he …
Read more »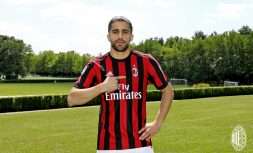 It appears that this transfer window, AC Milan mean business; not...
VfL Wolfsburg have announced that defender Ricardo Rodriguez has left them to join AC Milan on a four year deal until 2021. "I would like to thank VfL Wolfsburg, all our fans, my teammates and all the employees for an …
Read more »
Ricardo Rodriguez has completed a move to AC Milan, according to Thursday's edition of Bild, with just an official announcement left to be made. The Serie A club will pay around €20 million for the Switzerland international, of which €5m …
Read more »
As the rebuilding process takes place, Wolfsburg have moved towards their next target, Eintracht Frankfurt's Marco Fabian. First reported by Bild, a number of German outlets are now reporting Wolfsburg's interest. Linked with a move to Hamburger SV, Fabian could …
Read more »